1943, Great Britain, , WW II-Era Christmas POW Card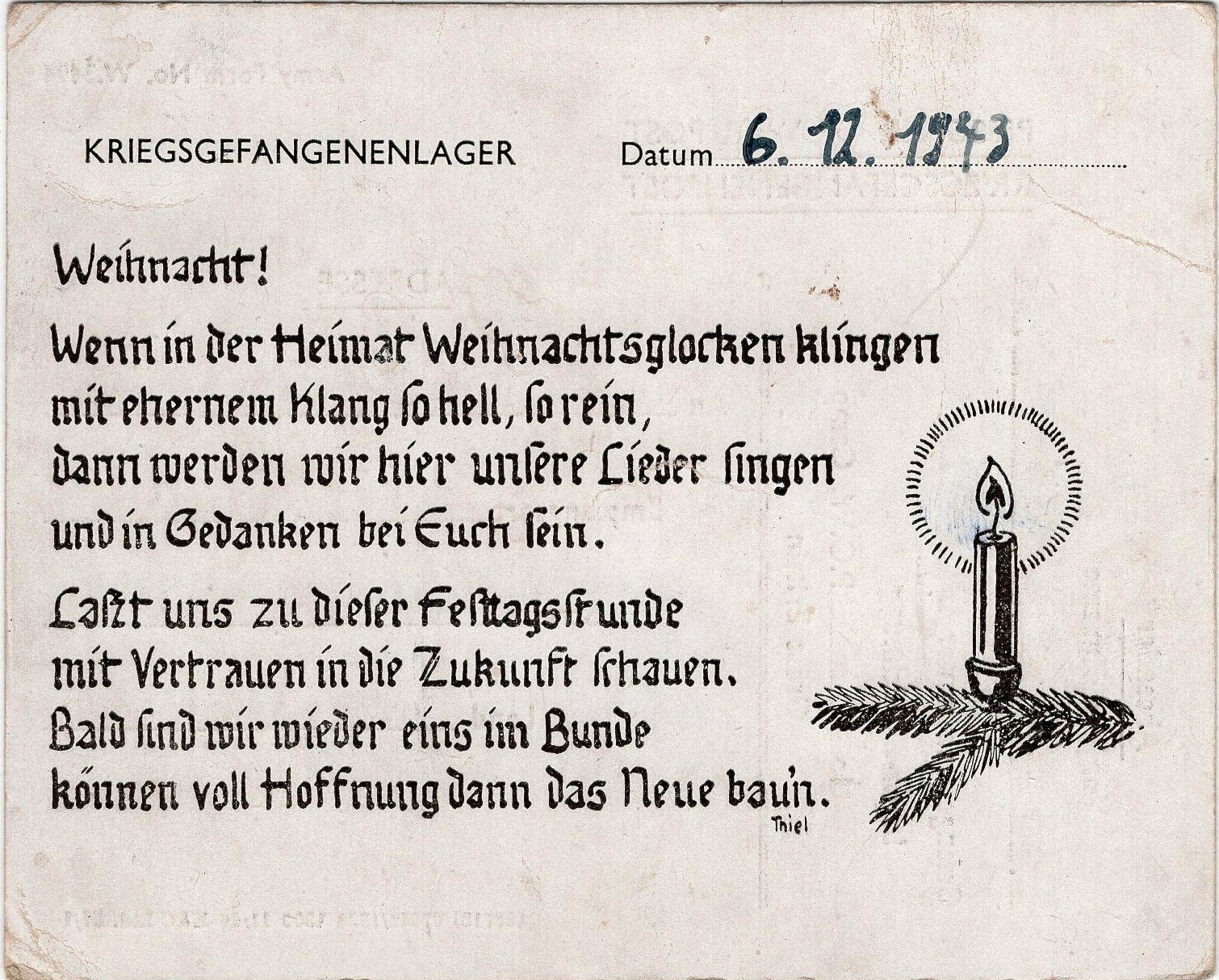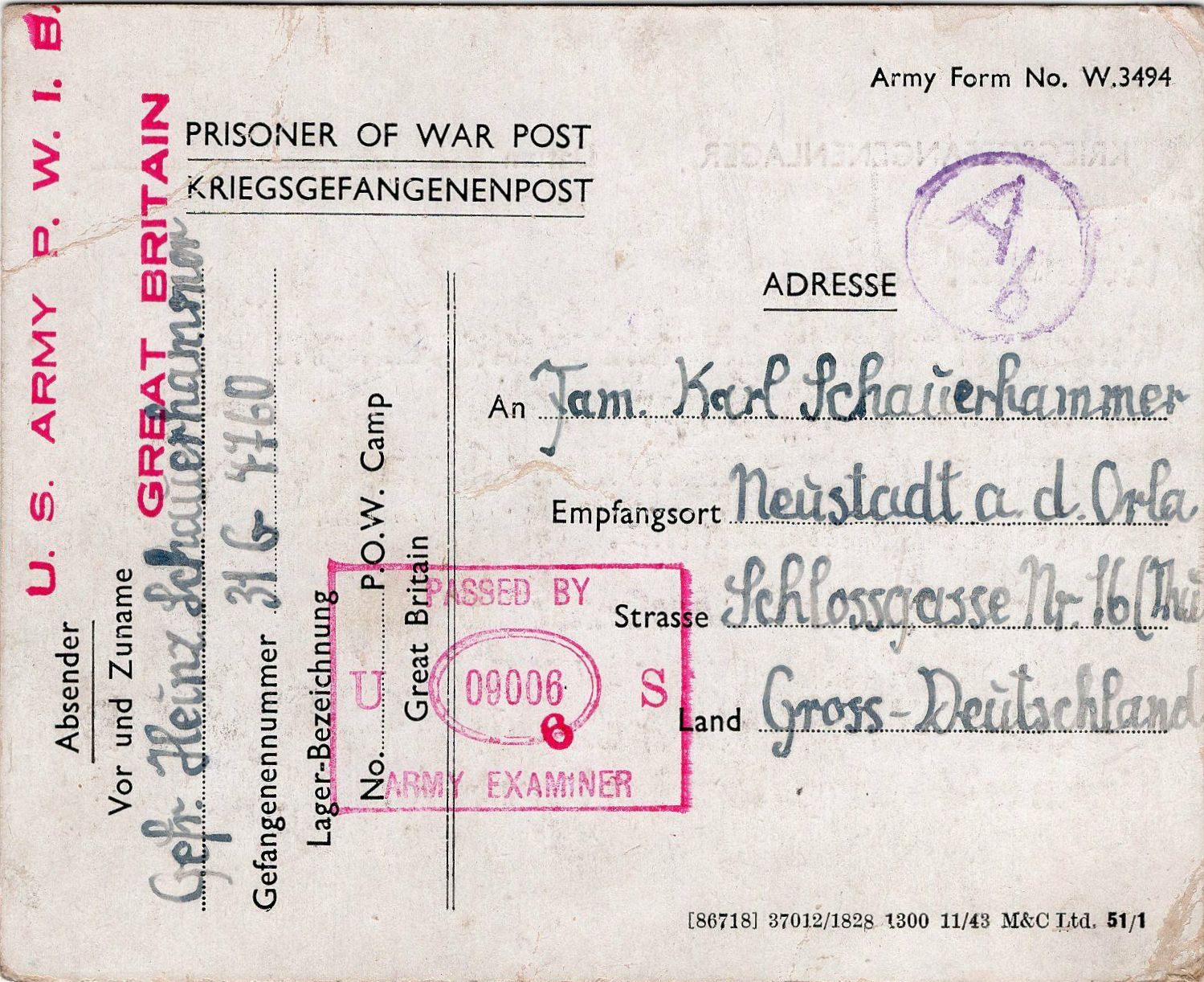 Description
1943, Great Britain,
NOTES
GB4301
No camp identified. Artist name appears to be Thiel.
Peter Burrows notes: "Looking looking at the low number printed of 1300, it may have been a special printing. The previous September printing [of the face of the card with blank back] was 402m, and January 1944 was 2142m.
---
More Links
Back to Military Postal History Main Page
Page Information
Page Layout Design Made Possible by: Vanilla.

Webpage design by The Swanson Group

Updated 12/13/21, 4:09 PM