1940, Germany, Front Stalag 122, France; Silburn, WW II-Era Christmas POW Card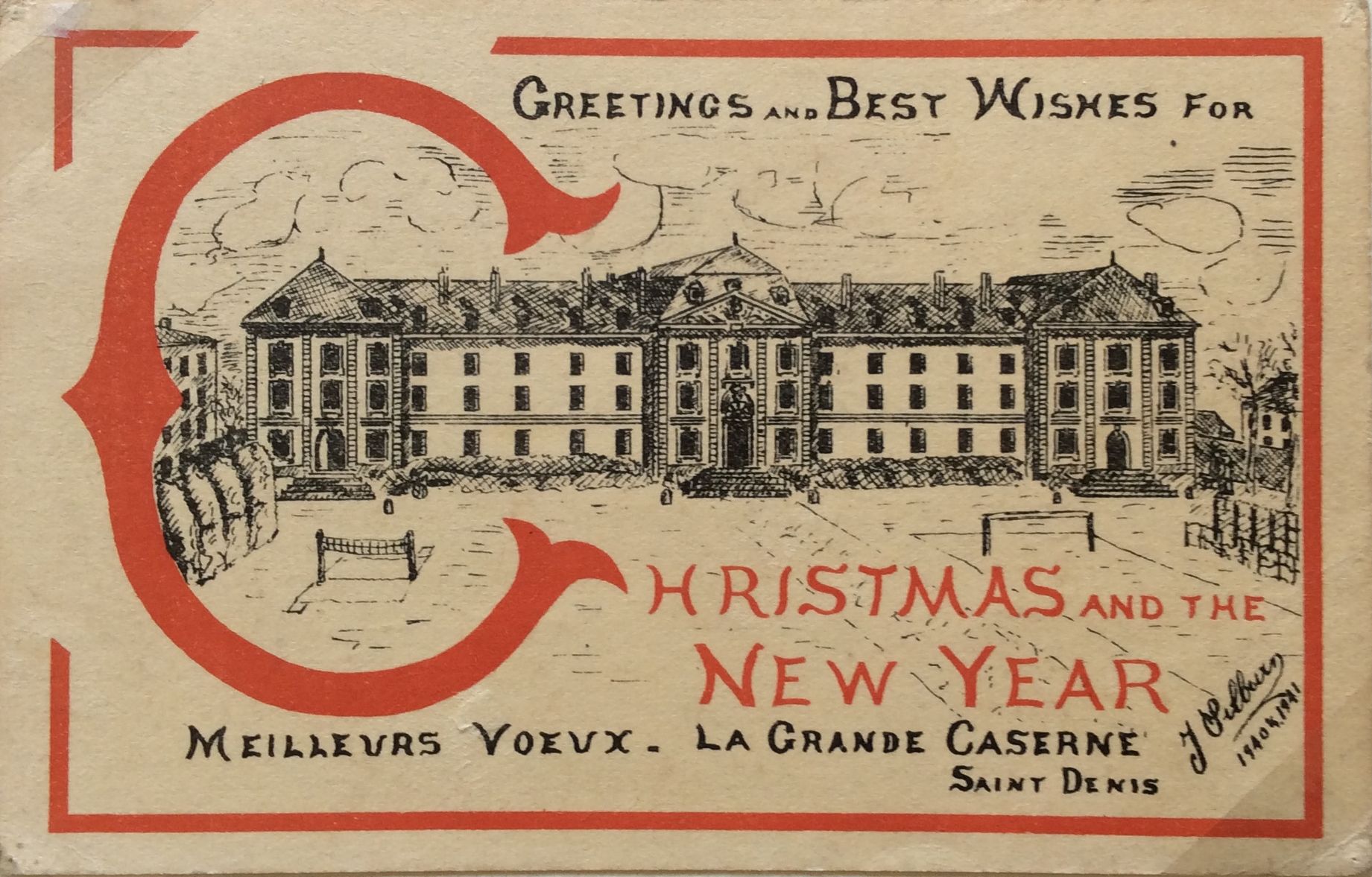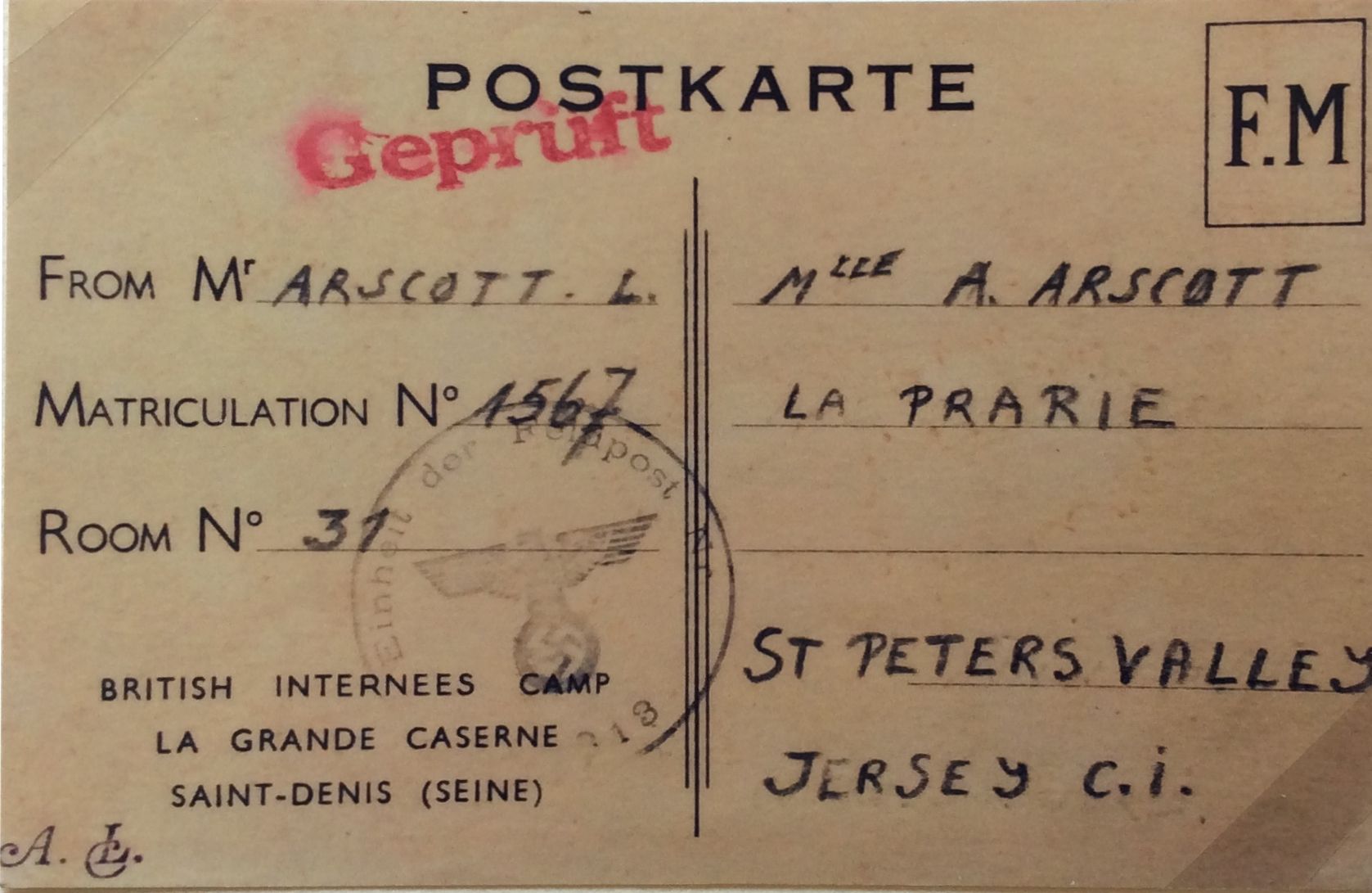 Description
1940, Germany, Front Stalag 122, France; Silburn
NOTES
As with the other colored cards from Frontstalag 122, artist's name appears to be Silburn.
Kieran Finnegan: "Ilag were internment camps established by the Germans to hold Allied civilians caught in the areas occupied and from 1942 the internment of all British citizens not born in the Channel Islands. In France the camps to intern Allied civilians were know as Frontstalag.
"Grande Caserne Saint Denis, an old military barracks complex near Paris, held up to 2,000 British and Commonwealth civilians interned after the German Blitzkrieg.
"Quite a number of different cards are known printed from St Denis - most in colour (very unusual during wartime conditions) Approx another 4/5 in black & white with thanks to British Red Cross imprint - sold these many years ago.
"Quite a lot of illustrated Christmas cards were sent to overseas Donors of these private parcels The recipient of some of these cards Mr. Batty supplied internee George Beckman with Bespoke private parcels during his internment."
---
More Links
Back to Military Postal History Main Page
Page Information
Page Layout Design Made Possible by: Vanilla.

Webpage design by The Swanson Group

Updated 12/13/21, 4:09 PM