1943, Germany, Oflag VIIB; M. Goodliffe, WW II-Era Christmas POW Card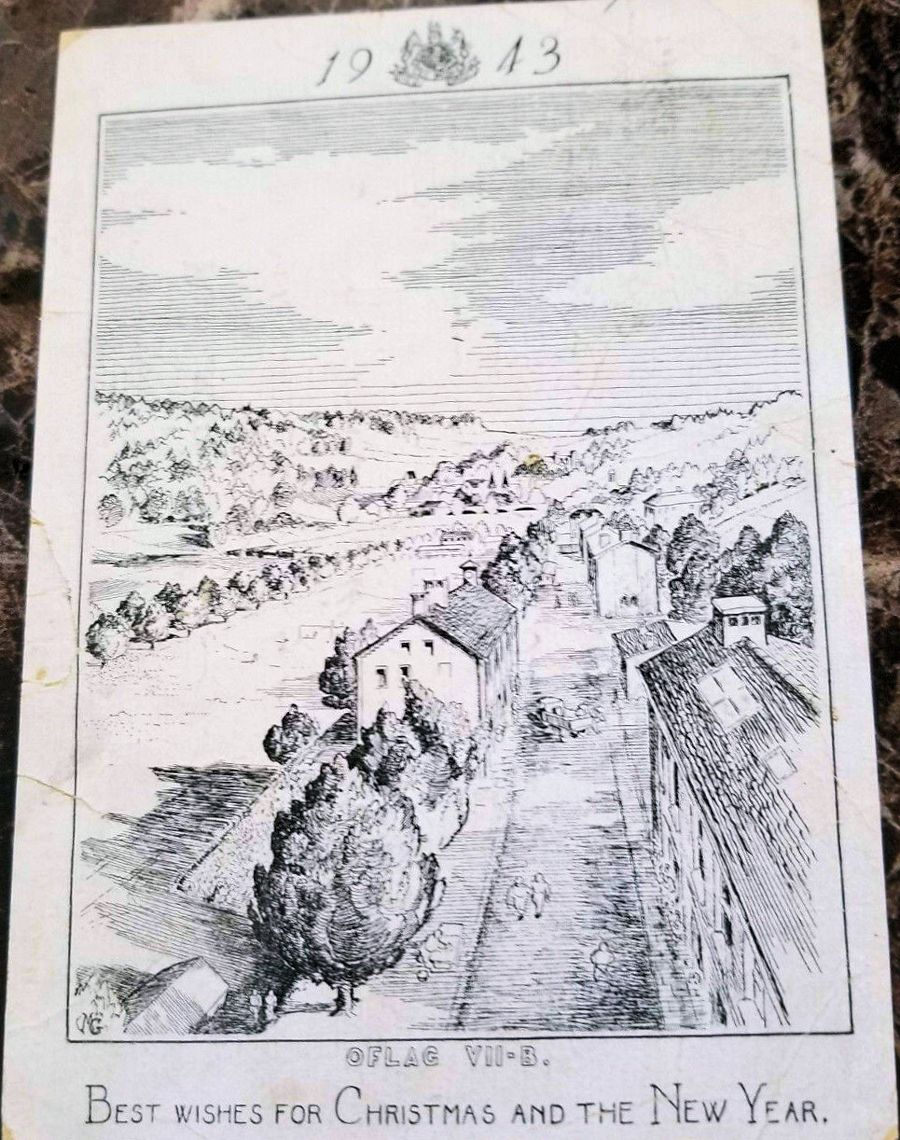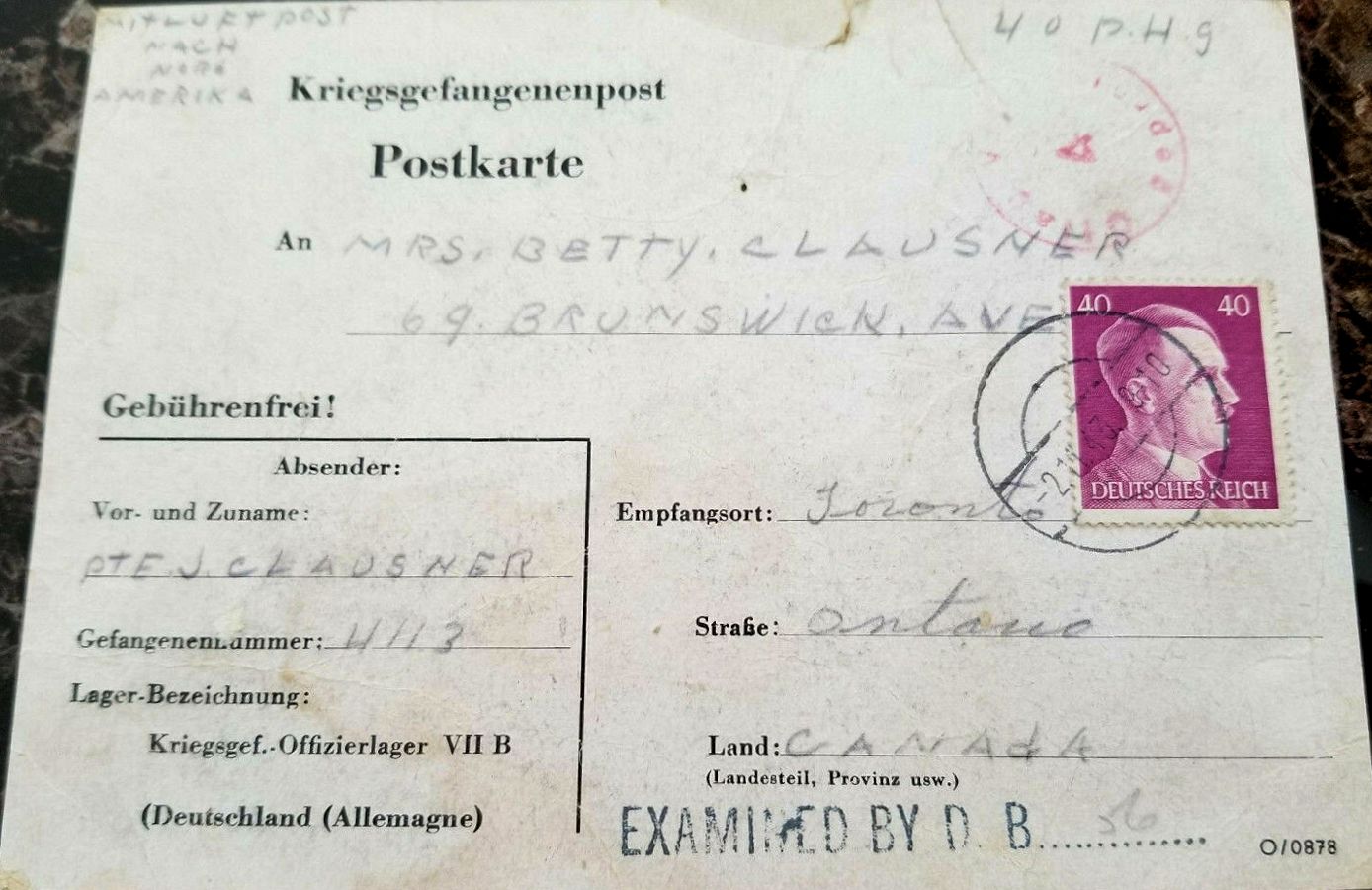 Description
1943, Germany, Oflag VIIB; M. Goodliffe
NOTES
Oflag VIIB was located in Eichstatt
Second example reported by Kieran Finnegandated 12 November 1943. Kieran notes: "This card designed by Michael Goodliffe and shows British Isles inverted as clouds in the sky.
Goodliffe's biography reported in Wikipedia includes:
He joined the British Army at the beginning of the Second World War, and received a commission as a Second Lieutenant in the Royal Warwickshire Regiment in February 1940. He was wounded in the leg and captured at the Battle of Dunkirk. Goodliffe was incorrectly listed as killed in action, and even had his obituary published in a newspaper. He was to spend the rest of the war a prisoner in Germany.
Whilst in captivity he produced and acted in (and in some cases wrote) many plays and sketches to entertain fellow prisoners. These included two productions of William Shakespeare's Hamlet, one in Tittmoning and the other in Eichstätt, in which he played the title role. He also produced the first staging of Noël Coward's Post-Mortem at Eichstätt. A full photographic record of these productions exists.
https://en.wikipedia.org/wiki/Michael_Goodliffe
---
More Links
Back to Military Postal History Main Page
Page Information
Page Layout Design Made Possible by: Vanilla.

Webpage design by The Swanson Group

Updated 12/13/21, 4:09 PM