Your Society Editor has provided some articles planned for inclusion in a future Bulletin for viewing by paid members. As articles are added, this "news" posting will be updated on the MPHS website. Currently we have articles on Italian seamen tried and convicted of sagotage of their ships in the U. S. during WW II, "12 O'Clock High" from the civilian point of view, The Pacific Defense Line (1941), Operation "SilverLake" during the Balkan War, "Self-Censorship" during WW II, Canal Zone censorship in WWI, and U. S. Navy weathermen in Siberia.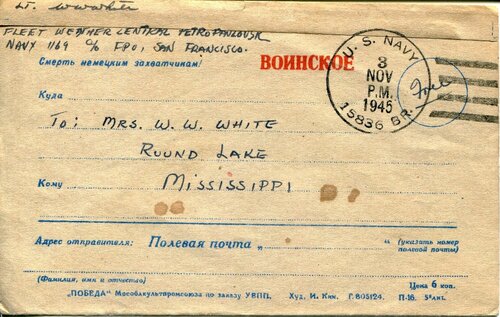 To access these (and all other) preview articles, you will need to visit the "staging area" set aside on the MPHS website . To view any of the "staging" items, you will need the username and password provided for the most recent Bulletin. When you visit the webpage below, and click on any pre-view article, you will be prompted for the username and password you received by bulk e-mail.
Visit http://militaryphs.org/blog/staging more information.