Table of Contents
(Click to Open/Close)
Military Postal History Society (MPHS) Featured Covers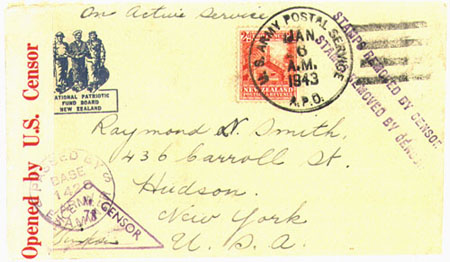 The MPHS is a group of collectors with a mutual interest in military mail -- the envelopes that were used to send letters by or to soldiers, sailors, airmen, etc., usually during some sort of conflict.
These web pages illustrate examples of such postal history items, provided by our members. Comments are always solicited, along with any new information and/or examples.
Each individual web page in this grouping describes a single postal history item of interest.
The Covers
Swedish "White Feather" Military Letter
Operation Iraqi Freedom MRE Cover
Censored NZ APO, WW II Pacific
1945 Expeditionary Forces Message
Other Links
General Index for All Featured Covers
6/7/21, 2:47 PM