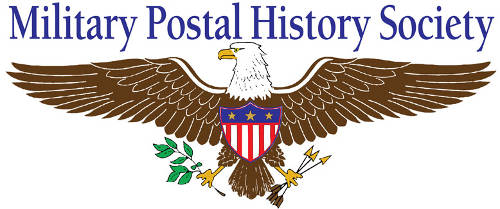 In Memoriam...
This web page is reserved for memorials to members and officers of the Society who have passed away.
Louis Reif (1925-2022)
Louis passed away in March, 2022, at the age of 97. He was an avid collector of WWII, Korean and Vietnam military correspondence covers.
Obituary at this link.
Alfred F. Kugel, 1934 - 2022
Al Kugel of Hinsdale, Ill, died May 10, 2022 at age 87. A Life Member of the MPHS, Al served our Society as a director, vice-president and president. At the time of his death, Al had the lowest membership number (434) of any active member.
Please go to the much more extensive memorial to Al, as created by members of the Society.
James Nelson Boyden, 1927-2020
Jim died on February 26, 2020, having been in poor health for the last several years. Jim was a past MPHS President, a great researcher and a wealth of knowledge. His collecting passion was WWI, particularly the AEF in BEF area. His two books on the AEF in the BEF are the standard for the subject. At the Portland show several years ago we presented Jim with his Outstanding MPHS Service Award. I enjoyed my time with Jim at our board meetings. We had a common interest in the WWI area. On one of our Alaska camping trips, Joy and I stopped by to visit with Jim and his wife and spent a pleasant afternoon with the two of them. He was a good friend and a great member of the MPHS. We will miss him.
Ed Dubin
(Items by Jim, as listed on the MPHS website: US Air Service in the British Isles 1917-1919 -- The AEF in the BEF )
Jack Congrove
I regret to report the passing of Jack Congrove, at Fort Lewis, Wash. Jack, a retired Army officer, was a sparkplug for the Northwest Federation of Stamp Clubs and the founder of its annual SEAPEX show. He was also active in the American Topical Association and other groups. He will be missed.

David Kent