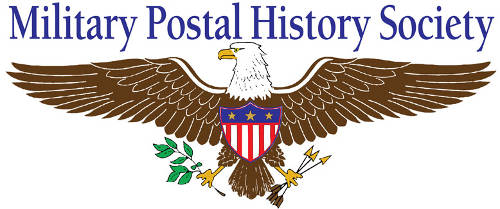 2020 Summer Bulletin Presidents Message
[Editor's Note: this message was written before the cancellation of CHICAGOPEX 2020. This message was included in the Summer edition of the Society Bulletin, and was published here so that all members could read it, regardless of the mailing status of that issue of the Bulletin.]
This bulletin is the second of this year's three expanded page count issues. This publishing plan was adopted with a leap of faith that sufficient material would show up. To date, lack of material is a non-issue. After two expand issues, Dann tells me a 50 page fall bulletin is almost filled. You deserve a pat on the back. Not every society can claim the support you have shown the editors of our publication.
As stated in the February newsletter, this is an election year for the officers and directors of the society. A nominating committee of Roger Santala (chair), Ed Fisher and Dave Kent was appointed. Their nominees are listed later in this bulletin. For each nominated candidate there is a short bio. I think you will find they are a well-qualified group and are accomplished in and outside the hobby. Any other member with the support of ten members, wishing to run for an office must submit an application to the Secretary by July 31. Per our by-laws, when there is only one candidate for an office voting is waived. The new slate of officers will assume their duties at this year's annual convention in conjunction with the CHICAGOPEX stamp show (November 20-22).
The CHICAGOPEX schedule is to hold the annual board meeting the morning of Saturday the 21st with the general membership meeting that afternoon. There will be a program planed for the membership meeting (TBD at this time). Also we are looking for a restaurant to schedule a society Friday dinner. The best military postal history exhibit will receive the Van Dam MPHS Grand award. If you plan to exhibit, submit your application ASAP, as frames fill fast for this show.
Links for Above Message
List of officers for the Society, with contact information
OBSOLETE Information for CHICAGOPEX 2020
Information about the Bulletin of the Military Postal History Society
More Links
Search the Military Postal History Website
Return to Military Postal History Main Page
Page Layout Design Made Possible by: Vanilla.

Webpage design by The Swanson Group

Updated 6 September, 2020