Search the MPHS website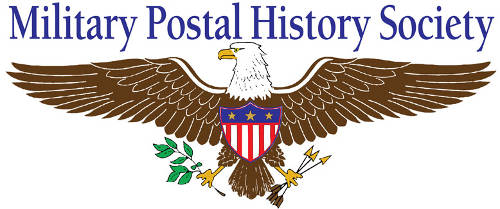 The Military Postal History Society Bulletin and Monographs Downloads
This page points to the recent copies of the Bulletin of the Military Postal History Society that are available online for download solely by members of the Society. In addition, the Society has published monographs available only to members.
THE LATEST BULLETIN is available at this link
THE MOST RECENTLY RELEASED MONOGRAPH #2 is available at this link
The files referenced from this page, the articles linked from the "Staging" page, as well as certain back issues of the Bulletin, are PRIVATE to members only, and should not be redistributed. Each quarter, when a new Bulletin is issued, members who have access to electronic copies will receive a private email, specifying the username and password required to access those documents for that quarter ONLY.
Note that Bulletin back issues from 1937 to 2017 are now open to the general public. See: the General Index page for more information.
In addition to the Bulletins, from time to time, we offer Advance Previews of Upcoming Bulletin Articles to our members.
Please Note: Some of the Bulletin files are Adobe Acrobat format (PDF). PDF files tend to have relatively large file sizes. They may take a long time to download if you have a slow internet connection. Instead of clicking directly on the link to view the Bulletin online, you may wish to right click the link and save the file to your computer, phone, or tablet, for viewing or printing later on. If you do not have the Acrobat Reader program installed, click on the icon below to do so. The reader program is free.

We are returning to a process we used a few years ago. There will be a FULL-quality PDF file of the Bulletin, along with a much smaller file, but of lower quality (when available). It is recommended that you download and use the largest-sized file that you can afford. For many members, the lower-quality PDF file may be quite sufficient for computer-based viewing.

For more information about downloading and viewing PDF files, see the PDF information page.

Current Bulletin
NOTE: The following files are of the fourth 2023 Bulletin.

2023 #4 (full-quality PDF file, 11 meg)

2023 #4 (lower-quality PDF file, 2 meg)
The PDF files linked to from this page are intended to be used for ELECTRONIC reading only. We have had some reports from members that the files, or parts of them, do not print correctly on home printers. We cannot guarantee that attempts to print any PDF linked here will be successful.
"Staging Area" for Upcoming Bulletin Articles
We have set up an article pre-view staging area where you can view articles planned for future editions of the Bulletin. If you wish to comment on those articles, please contact the Editor.
Previous Bulletins Available
Third 2023 issue:

2023 #3 (full-quality PDF file, 8.5 meg)

2023 #3 (lower-quality PDF file, 1.7 meg)
Second 2023 issue:

2023 #2 (full-quality PDF file, 16 meg)


2023 #2 (lower-quality PDF file, 2.7 meg)

First 2023 issue:

2023 #1 (full-quality PDF file, 9 meg)

2023 #1 (lower-quality PDF file, 1.7 meg)
Experimental Bulletin Formats
Some previous Bulletins have been converted to E-Book formats. Interested members are encouraged to try these formats on their e-readers (such as Kindle or the Kindle App).
More Links
Page Information
Page Layout Design Made Possible by: Vanilla.


Webpage design by The Swanson Group

Updated 6 October 2023